Anchorage became part of the SOAR family in March 2013. Anchorage, unlike most of SOAR's other Chapters, exists in a considerably smaller Armenian market. Their local Board of Directors brings a heartfelt level of enthusiasm and commitment that epitomizes SOAR's mission to orphaned Armenians throughout the world.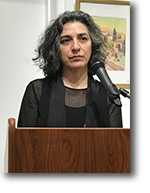 Seta Kabranian-Melkonian
President
Seta Kabranian-Melkonian was born in Ainjar, Lebanon. She has a Ph.D. in Armenian literature from Yerevan State University, an MFA in Creative Nonfiction from the University of Alaska, Anchorage and Graduate Certificates in Advanced Human Services Systems and NGO Management and Leadership. She is a freelance translator, writer and an activist who has worked in humanitarian assistance programs. She lives in the United States.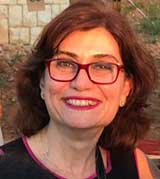 Nanor Bouladian-Saboundjian
Nanor Bouladian-Saboundjian was born in Lebanon. She is a graduate of the American University of Beirut with a Master's Degree in Public Health. She is an active member of the Armenian community in Anchorage, Alaska, where she resides.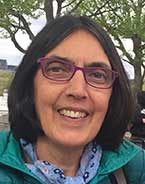 Ann Gray
Ann Gray was born in Kolkata, India. As a young child her family moved to England where she grew up. Her family was active in the Armenian communities in both Kolkata and London. She moved to Anchorage, Alaska in 1981 with her husband and children. She has a teaching certificate from the UK and a Masters degree in Special Education from the University of Alaska. She enjoyed teaching in the Anchorage School District for 23 years as an elementary teacher, always advocating for the arts in school. She is happy to be a part of the Armenian Community in Anchorage.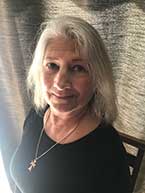 June Jevizian
June Jevizian grew up in Michigan, where her family was active member of the Armenian church and community. For many years she attended Camp Hayastan to get closer to her roots. She studied in Beirut prior to the Lebanese civil war. In 1980 she moved to Anchorage, Alaska and has been an active member of the Armenian community there since that time. She loves to contribute her time to SOAR.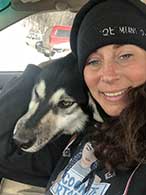 Maio Nishkian
Maio Nishkian was born in San Francisco, California where her family still resides. She connected more with her Armenian roots doing Birthright Armenia volunteering with groups such as AGATE Center for women with disabilities, and Women's Rights House NGO in Gyumri. She is a commercial fisherwoman, activist, and teacher living in Palmer, Alaska.