SOAR - Amsterdam Chapter*
Amsterdam joined the SOAR family in December 2013. While the exact number of Armenians in the country is unknown, unofficially estimates suggest that between 15,000 and 20,000 Armenians live in the Netherlands. Armenian and Dutch interactions go back to the 4th century when the first bishop of the Netherlands came from Armenia. In the 13th century, Armenians brought carpets, dyes, cotton, and spices from around the world and from Armenia itself. In 1713, Amsterdam permitted the Armenians to erect a church of their own. After serving its purpose for about a century and a half, this edifice was closed because of the dwindling of its congregation. The largest modern group of Armenians arrived from Turkey in the 1970s, finding employment in textile plants. Currently, most Armenians live in Almelo, Amsterdam, Arnhem, Assen Alkmaar, Dordrecht, Eindhoven, The Hague, Leiden, Maastricht, Nijmegen, and Rotterdam. Armenian Church services are currently held in Amsterdam and Almelo.
*All Chapter Directors are volunteers and are not compensated for their contributions.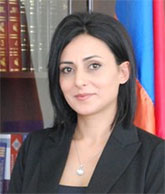 Liana Abovian
President
Liana Abovyan was born and raised in Yerevan, Armenia. She has a Bachelor of Arts degree in Philology from the Yerevan State University. She was the Executive Director of the national translation centre of Armenia for 10 years prior to moving to the Netherlands in 2018. Before that she worked as Capacity Building Expert and Translation Team Leader at an EU-funded project in Armenia. She has over 15 years' experience in management and leadership, translation and language support services, proven track record in organizational development and change management, optimization of business processes, strategic human resource development, capacity building and communications. By joining the SOAR Team, Liana wishes to contribute to the mission of SOAR and help orphaned and underprivileged children to have a better quality of life and a brighter future.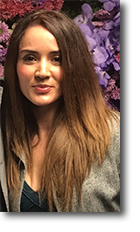 Rita Mikayelyan
Vice President
Rita Mikayelyan was born and grew up in Yerevan, Armenia. She has her Master's Degree in Hospitality and speaks four languages fluently. Rita has lived in Moscow and currently resides in Rotterdam, so she is excited to volunteer for SOAR and undertake the activities of the Rotterdam Chapter. She hopes to diligently contribute to the quality of life of the Armenian orphans.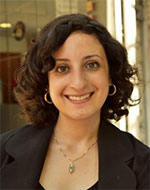 Elise Aghazarian
Elise Aghazarian: was born and raised in Jerusalem and lives in the Netherlands since 2009. She has an M.A. in Social Sciences from the University of Amsterdam and is specialized in the Arabic language. She currently teaches at the University of Amsterdam language institute. She was formerly content editor on SRHR at the Radio Netherlands Worldwide and has taught Sociology in Palestinian Universities. She has worked for 10 years in NGOs in the Middle East on projects related to governance, women and children. Elise spends her time writing and translating between English and Arabic, coaching, taking part in cultural activities and raising her child. Elise is also active at the Surp Grigor Naregatsi Armenian School in Amsterdam.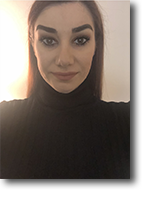 Julieta Balasanyan
Julieta born in Armenia, Yerevan. She was raised in a beautiful city south in Norway. After graduating high school she wanted to be adventurous and started exploring different countries and their cultures by traveling around. From this, Julieta gained so many nice and meaningful experiences which she will take further with her in life. She believes in the good in people and that sharing and caring is so important!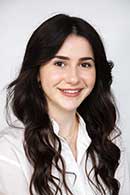 Suzanna Gukasyan
Suzanna Gukasyan was born and raised in Russia. She obtained her Bachelor's degree in Asian Studies from the National Research University Higher School of Economics in Moscow. After finishing her studies she moved to China for half a year to practice her Chinese and immerse oneself in the culture. When returning from China, Suzanna decided to continue education and relocated to the Netherlands to complete her MSc in Management at Nyenrode Business Universiteit. She is excited about joining SOAR and hopes to bring something meaningful and useful for the community.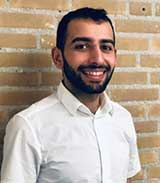 Hayk Hakobyan
Hayk was born in Armenia and raised in the Goris area. He has worked with various NGOs in Armenia to empower LGBT people and build a partnership for Turkish and Armenian communities. Hayk is currently a student at Inholland University of Applied Sciences in Amsterdam studying Business Innovation.
By joining the SOAR Team, Hayk is committed to contributing to the success of the organization.
Anna Hovhannisyan
Anna Hovhannisyan was born and raised in Yerevan, Armenia. She obtained her Bachelor's degree in Economics from Yerevan State University (2013) and Master's degree in Management from the University of Manchester (2015). Between 2013 and 2019 Anna worked in Armenia and in New York in the spheres of business development, data analysis and project management. She is experienced in professional services (Big 4), consumer goods, insurance and IT industries. In August 2019 Anna moved to the Netherlands to pursue new career opportunities in IT. Anna wholeheartedly supports SOAR's important mission of making the world a better place for orphaned children.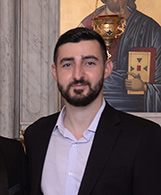 Raffi Kazjian
Raffi was born and raised in Beirut, Lebanon, in the strong presence of an Armenian community life and spirit. After graduating with a Bachelor's degree in Physics from the American University of Beirut in 2015, he moved to Switzerland where he completed his Master's degree in Energy Management at the Swiss Federal Institute of Technology in Lausanne (EPFL). At the end of his studies, Raffi moved back to his hometown of Beirut where he took up employment as a business consultant for a Dubai-based IT company, and was active in the Armenian community life through his involvement in the Armenian Church's University Students Association (ACUSA) based at the Catholicosate of Cilicia in Antelias, Lebanon. In January 2022, Raffi relocated to Lisbon, the sunny capital of Portugal. Currently employed as a business consultant for a Dutch IT company, he splits his time between Portugal and the Netherlands. It's an absolute joy for him to be able to contribute to SOAR's noble mission, and he is committed to doing everything in his capacity to bring much needed help and relief to the orphans in Armenia and to put a smile on their faces.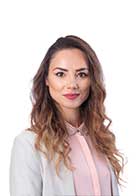 Diana Marukyan
Diana Marukyan was born and raised in Yerevan, Armenia. She moved to the Netherlands in 2004. In 2019 she obtained her Bachelor's degree in Dutch Law from Maastricht University. After that Diana obtained her Bachelor's and Master's degree in Notarial Law from Leiden University.
From December 2018 till July 2021, she was a member of the board of the Armenian-Dutch Lawyers Association. In August 2019, she co-founded Maruk's Project for Children foundation which provides help to underprivileged families and children in Armenia. Diana is a Candidate Civil Law Notary in Amsterdam. She believes that a part of being a good person is about helping others and is delighted to join SOAR's team in Amsterdam.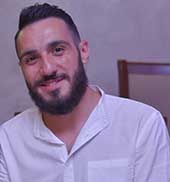 Hovsep Tatarian
Hovsep Tatarian was born and raised in Aleppo, Syria. He obtained his Bachelor's degree in Accounting from the University of Aleppo in 2012, Then he moved to Khartoum, Sudan to work as an accountant. In 2016 He moved to Armenia to start a volunteering job with Birth Right Armenia. There, he worked with different NGO's to help Syrian- Armenian refugees. Since August 2017, he started a new bachelor degree in International Business and Languages at Amsterdam University of Applied Sciences and currently he is specializing in the Hospitality industry. Besides his studies, Hovsep teaches Co-Creative Entrepreneurship for the first-year students, and he is a member of the Program Committee at Amsterdam School of International Business. Additionally, he is very interested in sustainable travelling. By joining the SOAR Amsterdam Chapter, Hovsep is looking forward to contributing to the mission of SOAR and also is willing to participate in the SOAR's programs.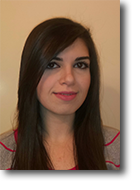 Melda Yeghiaian
Melda was born in Aleppo, Syria. After completing her studies at AGBU's Armenian Central High School in Aleppo, she obtained her Bachelor's Degree in Informatics Engineering at the University of Aleppo. Then she moved to Ireland and Scotland to complete her double MSc in Computer Science in Maynooth University and in the University of St Andrews. Melda is currently pursuing her PhD in Artificial Intelligence at the Netherlands Cancer Institute in Amsterdam. Besides her career, Melda is a veteran member in the AGBU's Aleppo Branch. She is delighted to join SOAR's Amsterdam chapter and excited about the prospect of sharing care, knowledge and experiences.
MISSION STATEMENT*
The Society for Orphaned Armenian Relief (SOAR) provides humanitarian relief to orphaned Armenian children and adults with disabilities throughout the world. Working with a trusted network of in-country staff and a cadre of global volunteers, SOAR provides this institutionalized population with the same educational and social opportunities as their non-institutionalized counterparts while simultaneously facilitating family empowerment, deinstitutionalization, and reunification.
*Applies to the SOAR Amsterdam Chapter
POLICY PLAN*
The Society for Orphaned Armenian Relief (SOAR) was formed in 2005 as a charitable organization to provide humanitarian assistance to orphaned Armenian children. Today, our work spans the entire child protection spectrum, including aide to non-residential day centers who aim to prevent institutionalization to assistance to residential care centers that provide safe and nurturing environments for children and adult residents with disabilities who cannot be raised by biological family. Our staff, Executive Board, Trustees, and global volunteers are committed to revisiting our corporate strategies as internal and external environments change. While our dedication to efficiency, fiscal responsibility and transparency epitomize are organizational approach, we remain steadfast in providing optimal care, love, and support to the most vulnerable Armenian populations around the world.
*Applies to the SOAR Amsterdam Chapter