Amsterdam joined the SOAR family in December 2013. While the exact number of Armenians in the country is unknown, unofficially estimates suggest that between 15,000 and 20,000 Armenians live in the Netherlands. Armenian and Dutch interactions go back to the 4th century when the first bishop of the Netherlands came from Armenia. In the 13th century, Armenians brought carpets, dyes, cotton, and spices from around the world and from Armenia itself. In 1713, Amsterdam permitted the Armenians to erect a church of their own. After serving its purpose for about a century and a half, this edifice was closed because of the dwindling of its congregation. The largest modern group of Armenians arrived from Turkey in the 1970s, finding employment in textile plants. Currently, most Armenians live in Almelo, Amsterdam, Arnhem, Assen Alkmaar, Dordrecht, Eindhoven, The Hague, Leiden, Maastricht, Nijmegen, and Rotterdam. Armenian Church services are currently held in Amsterdam and Almelo.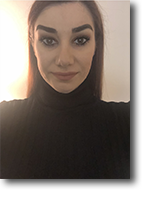 Julieta Balasanyan
Julieta born in Armenia, Yerevan. She was raised in a beautiful city south in Norway. After graduating high school she wanted to be adventurous and started exploring different countries and their cultures by traveling around. From this, Julieta gained so many nice and meaningful experiences which she will take further with her in life. She believes in the good in people and that sharing and caring is so important!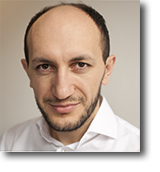 Karen Khachatryan
Karen was born and raised in a small village in Armenia before moving to the capital for studies. He earned his PhD in Computer Science from State Engineer University of Armenia in 2013, where he was an Assistant Professor, before joining an Amsterdam based financial market making company in 2017. His passion for learning and exploring the world led him to pick up a joint PhD program for a year in the University of Saarland, Germany in 2012.
Karen always signified the practical application of the knowledge, he is a software engineer specialized in the financial markets for over 10 years. Alongside with work and study, Karen was also involved in social activities, he is a founding member of the Bright Armenia party and was volunteering for Leonid Yengibaryan International Mime Festival. He believes that sharing care and knowledge is the key to the bright future and the SOAR project is a big step in that direction.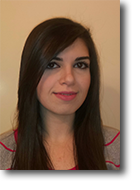 Melda Yeghiaian
Melda was born in Aleppo, Syria. After completing her studies at AGBU's Armenian Central High School in Aleppo, she obtained her Bachelor's Degree in Informatics Engineering at the University of Aleppo. Then she moved to Ireland and Scotland to complete her double MSc in Computer Science in Maynooth University and in the University of St Andrews. Melda is currently pursuing her PhD in Artificial Intelligence at the Netherlands Cancer Institute in Amsterdam. Besides her career, Melda is a veteran member in the AGBU's Aleppo Branch. She is delighted to join SOAR's Amsterdam chapter and excited about the prospect of sharing care, knowledge and experiences.