SOAR - Albuquerque Chapter
Albuquerque, the most populous city in New Mexico, joined the SOAR family in May 2018. Albuquerque was founded in 1706 as the Spanish colonial outpost of Villa de Alburquerque. Present-day Albuquerque retains much of its historical Spanish cultural heritage. By 1900, Albuquerque boasted a population of 8,000 inhabitants and all the modern amenities, including an electric street railway connecting Old Town, New Town, and the recently established University of New Mexico. The first travelers on Route 66 appeared in Albuquerque in 1926, and before long, dozens of motels, restaurants, and gift shops had sprung up along the roadside to serve them. One of the major art events is the summertime New Mexico Arts and Crafts Fair, a non-profit show exclusively for New Mexico artists that has been held annually in Albuquerque since 1961. Albuquerque is home to more than 300 other visual arts, music, dance, literary, film, ethnic, and craft organizations, museums, festivals, and associations.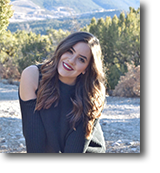 Tara Memarian
Vice President
Tara is a first generation Iranian-American who was born in Albuquerque, New Mexico. She will be graduating with a double-major in Psychology and Biology from the University of New Mexico, and hopes to attend Medical School after finishing her Bachelor's degree.
In her free time, Tara enjoys being outside; hiking, playing volleyball and swimming. She also works with a non-profit program in the Albuquerque area which aids children facing homelessness by providing them a healthy environment, strong daily routines and primary education.
Tara has always been passionate about children, believing that they are the foundation for our future and that we must do what we can in order to ensure them a positive and safe future. She is excited to work with SOAR seeing it to be a wonderful chance to improve the lives of the Armenian children, and provide them a stronger and healthier future.
Tara is fluent in English, Farsi and Spanish.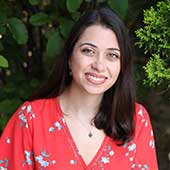 Gayane Malayan
Gayane Malayan is a third-year medical student attending Burrell College of Osteopathic Medicine in Las Cruces, New Mexico. She is originally from Los Angeles, California and attended the University of California, Davis, where she received her BS in biological sciences and minored in music. Gayane is passionate about giving back to Armenia and taught first aid classes to the villagers of the Shirak Province with Birthright Armenia during the summer of 2017. Gayane has also enjoyed giving back to her local community of Las Cruces by being Director of Community Outreach at Burrell College of Osteopathic Medicine and mentoring students at a low-performing elementary school. In her free time, she enjoys playing violin, cooking, hiking, yoga, and spending time with her loved ones. As a board member of the SOAR Albuquerque Chapter, Gayane will incorporate her passion for community service and her love for the Armenian motherland to provide support and encouragement for the orphaned children of Armenia.