SOAR - Albuquerque Chapter
Albuquerque, the most populous city in New Mexico, joined the SOAR family in May 2018. Albuquerque was founded in 1706 as the Spanish colonial outpost of Villa de Alburquerque. Present-day Albuquerque retains much of its historical Spanish cultural heritage. By 1900, Albuquerque boasted a population of 8,000 inhabitants and all the modern amenities, including an electric street railway connecting Old Town, New Town, and the recently established University of New Mexico. The first travelers on Route 66 appeared in Albuquerque in 1926, and before long, dozens of motels, restaurants, and gift shops had sprung up along the roadside to serve them. One of the major art events is the summertime New Mexico Arts and Crafts Fair, a non-profit show exclusively for New Mexico artists that has been held annually in Albuquerque since 1961. Albuquerque is home to more than 300 other visual arts, music, dance, literary, film, ethnic, and craft organizations, museums, festivals, and associations.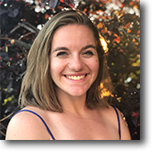 Lily Feldman
President
Lily Elizabeth is a student at the University of New Mexico in the Biochemistry/Molecular Biology program. She studied International Affairs at the George Washington University in Washington, D.C. for two years following a year long Mandarin language immersion program in Shanghai, China. She has participated in leadership, facilitation and mediation training in the United States, Armenia, Turkey, and Georgia through U.S. State Department-funded programs.
In addition to her position with SOAR, Lily Elizabeth works in a biomedical research facility in Albuquerque, New Mexico and volunteers for the National Sexual Assault Hotline through RAINN (Rape, Abuse & Incest National Network). In her free time, she loves to explore the beautiful scenery of the southwest by hiking, rock climbing, camping, and skiing. She is passionate about supporting vulnerable communities and grateful for the opportunity to work with SOAR.
Lily Elizabeth speaks English and Mandarin Chinese, and is currently learning Spanish.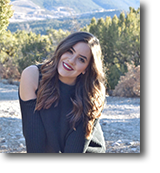 Tara Memarian
Vice President
Tara is a first generation Iranian-American who was born in Albuquerque, New Mexico. She will be graduating with a double-major in Psychology and Biology from the University of New Mexico, and hopes to attend Medical School after finishing her Bachelor's degree.
In her free time, Tara enjoys being outside; hiking, playing volleyball and swimming. She also works with a non-profit program in the Albuquerque area which aids children facing homelessness by providing them a healthy environment, strong daily routines and primary education.
Tara has always been passionate about children, believing that they are the foundation for our future and that we must do what we can in order to ensure them a positive and safe future. She is excited to work with SOAR seeing it to be a wonderful chance to improve the lives of the Armenian children, and provide them a stronger and healthier future.
Tara is fluent in English, Farsi and Spanish.
Dhvani Patel
Executive Officer
Dhvani was born in Los Angeles, California. She moved to Albuquerque, New Mexico, about ten years ago. Dhvani is currently attending the University of New Mexico as pre-PA and getting her Bachelor's degree in Psychology (B.S.). Dhvani plans on become a Physician's Assistant and wants to join Doctors Without Borders one day, in hopes of providing health to the underserved.
Dhvani works as a medical scribe in the Emergency Department. Additionally, she is a volunteer for Crossroads for Women which strives to help incarcerated women with a history of substance abuse get back on their feet. Dhvani also works in a biochemistry lab that develops vaccines for underserved countries, so better access to protective medicine can be provided. With SOAR, Dhvani wants to reach underprivileged communities and provide support.
In her free time, Dhvani likes to hike, take trips, make art, and spend time with her friends. She speaks English, Gujarati and conversational Hindi.