The Paul and Ethel Shakro Scholarship
The Paul and Ethel Shakro Scholarship is funded by the family of their grandson, Mark Deaton, his wife, Mary, their daughter Danielle, her husband, Kris Mitchell, and their 4 children, Nora, Maeve, Nolan, and Colin. 
Paul Shakro left Armenia as a young man to emigrate to the United States in 1912. He lost all contact with his Armenian family in 1917 as the Armenian genocide unfolded. He emigrated to Springfield, Ohio and became a grocer and upstanding member of his community. His wife, Ethel, was a caring and compassionate wife, mother, friend, and grandmother. Together they raised 5 children. 
This scholarship is also to serve as a memorial to Mark Deaton's father, Robert Warren Deaton, and Mary Deaton's mother, Frances Gilgun DiGiacomo. Robert and Frances both lost their parents in childhood and knew well the plight of orphans that face life without the special care, attention, and affection of one's birth parents. 
This scholarship is to fund the devotion and good works of the Armenian Sisters of the Immaculate Conception with the orphans at Our Lady of Armenia in Gyumri, Armenia. Emphasis is to be on their education, their pursuit of the arts, and any activities to help them claim the joys of childhood in sports, camps, and anything fun.
The Armenian Sisters of the Immaculate Conception's mission of the Our Lady of Armenia Center is to secure the overall development of orphaned, abandoned and needy children.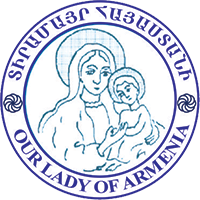 The Center strives to create an atmosphere where the child can develop his/her mental, spiritual, social, physical and emotional abilities. The Center also aims to provide its teenagers with the necessary means to become educated, skilled, independent and self-sufficient adults.