SYRACUSE ENVELOPE CHALLENGE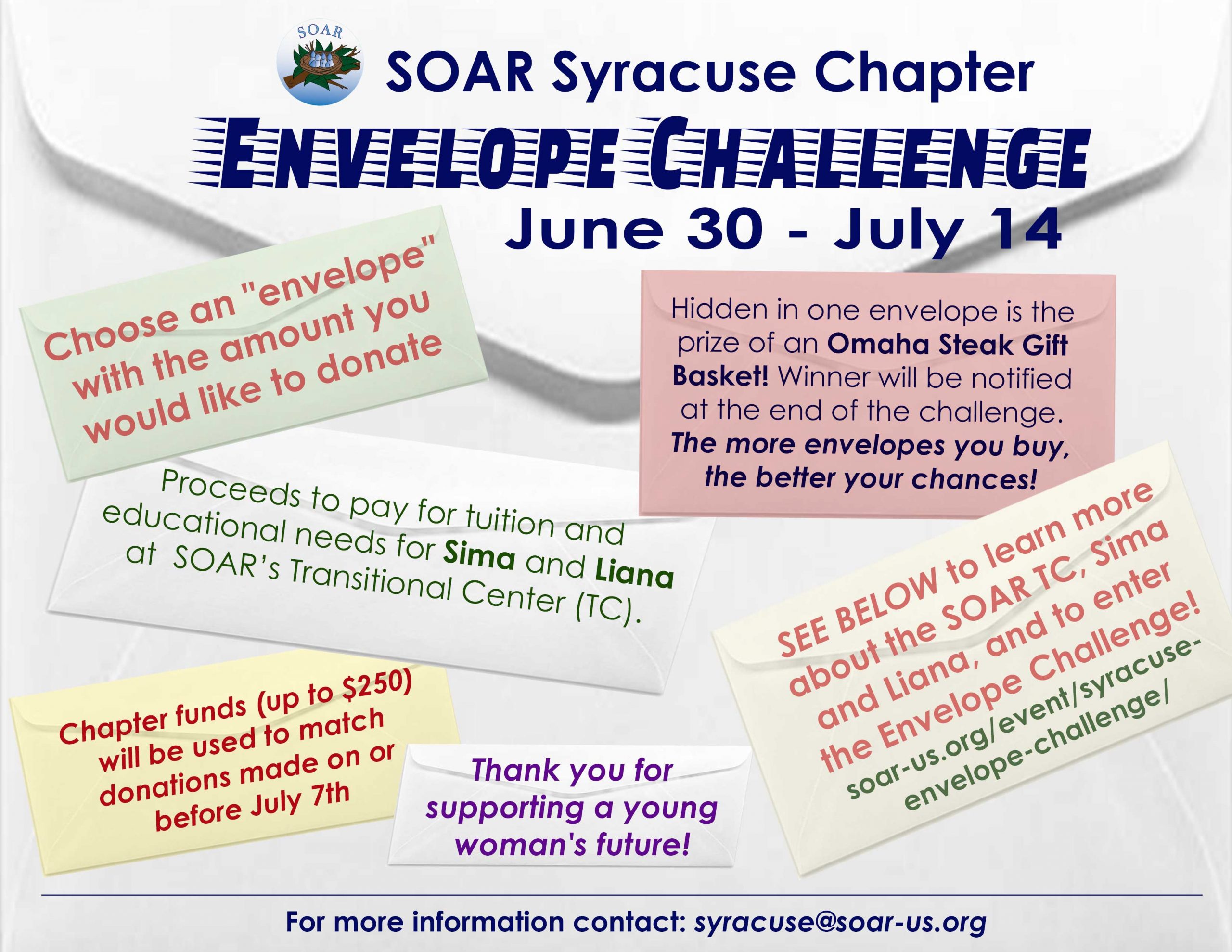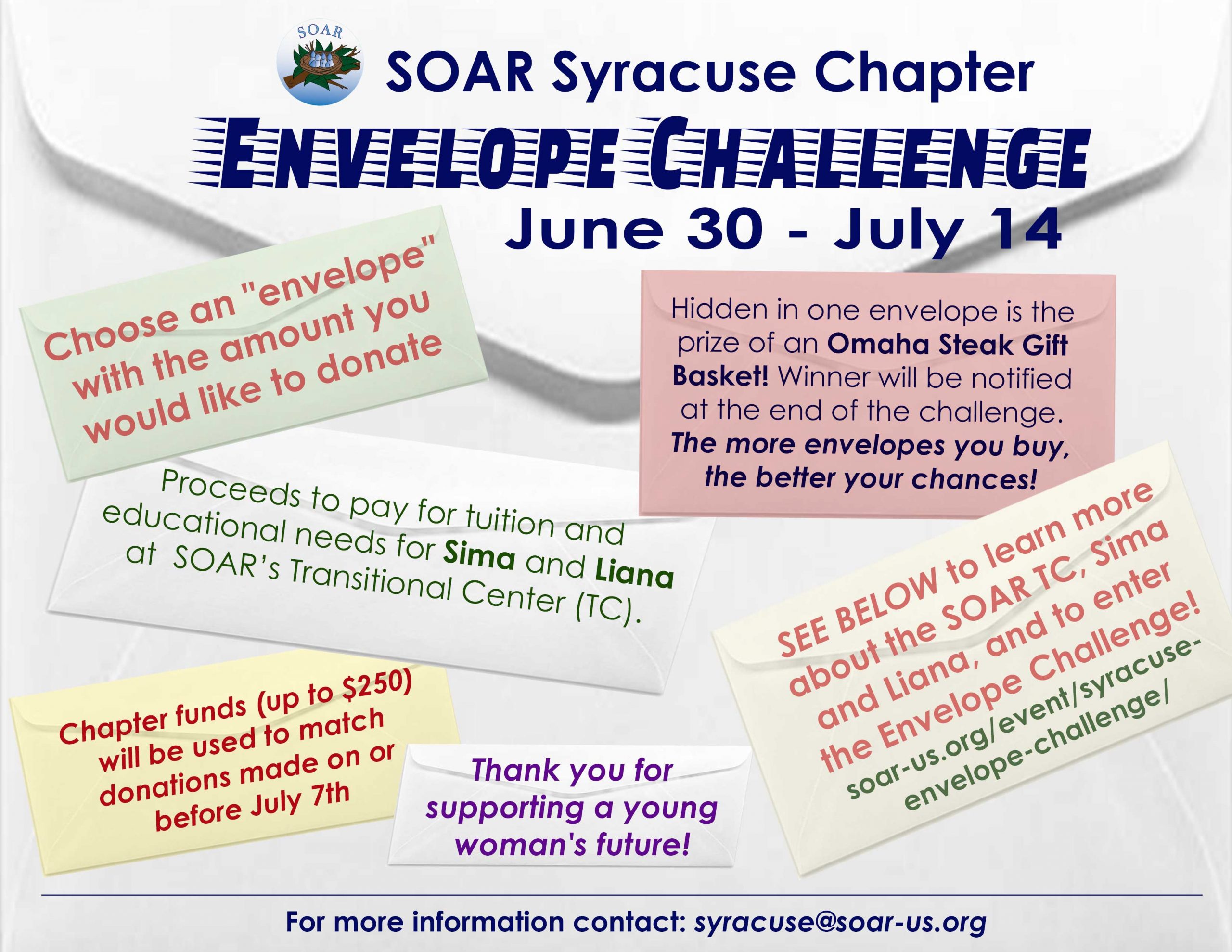 Our goal is to raise $2,000 to cover the college educations and

day-to-day

expenses of two Armenian young women who reside at the

SOAR Transitional Center

!
Both entering their second years of studies, SIMA MATOSYAN attends Yerevan State Institute of Theatre and Cinematography, Gyumri Branch, Faculty of Acting Performances and LIANA UNUSYAN attends the National Polytechnic University of Armenia, Gyumri Branch.
The SOAR Transitional Center is the first of its kind in Gyumri – a residential setting for older teenage girls who have outgrown the traditional orphanage but who are not yet ready for independent living.
All envelopes must be purchased to raise the $2,000 – please help us reach our goal. Thank you for supporting the higher education of young women in Armenia!