STEP UP SOAR PHILLY VIRTUAL 5K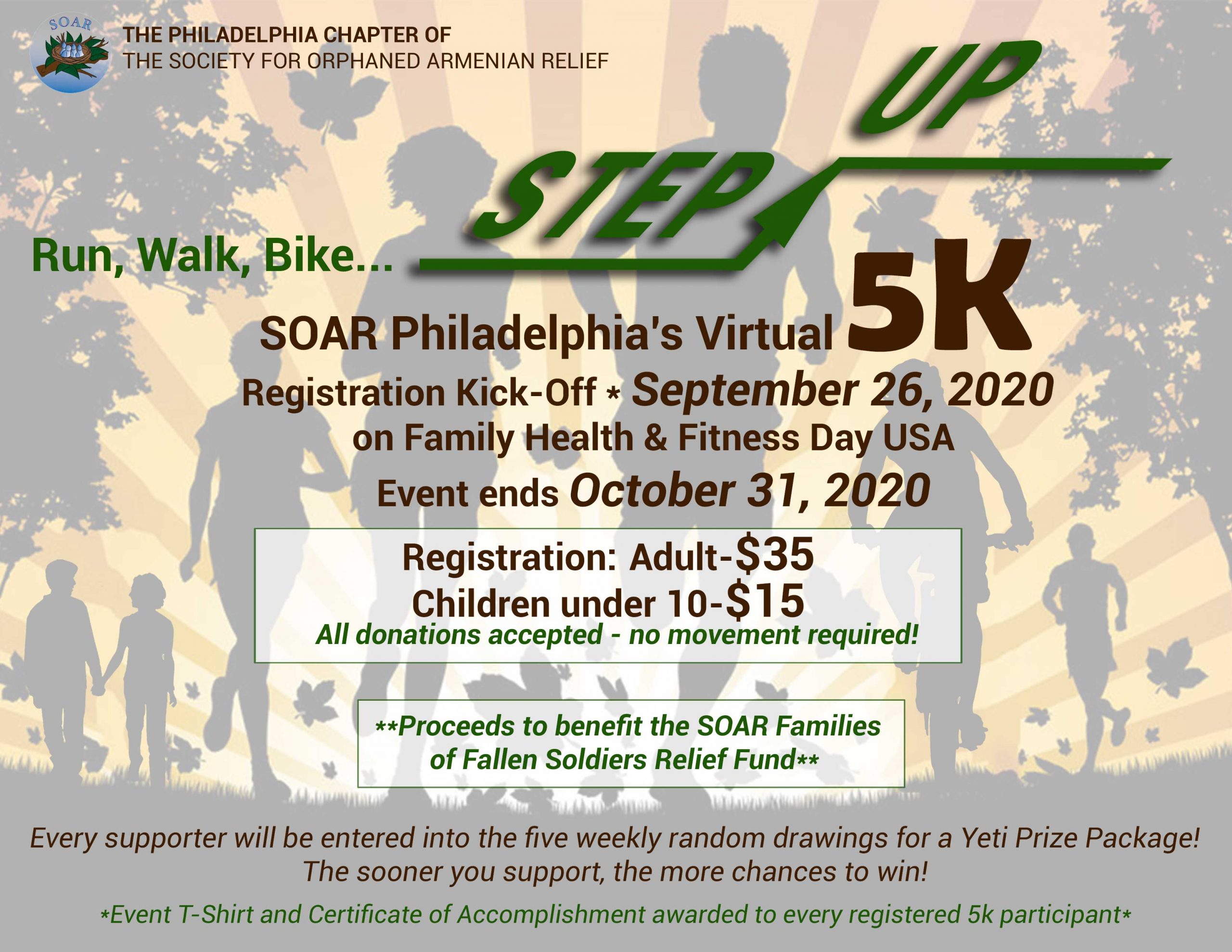 Join the Philadelphia Chapter of Society for Orphaned Armenian Relief as we raise the funds needed to renovate the facilities at the amazing Warm Hearth 3rd Village in Armenia! Warm Hearth houses young adults with mental disabilities who have outgrown traditional orphanages, comforting them in a family-style atmosphere rather than the alternative psychiatric institutions.
SOAR Philly's Virtual 5k kicks off registration on September 26, 2020 on Family Health & Fitness Day USA! This special day promotes physical activity and good health with your loved ones, and it's also the perfect day to do a good deed by registering for a good cause!
The Step Up with SOAR 5k can be completed anytime, anywhere, and at your own pace! You have the whole month of October to complete 3.1 miles, so tell your friends and let them join in the fun too!
Every registrant will receive a Step Up with SOAR t-shirt and a certificate thanking you for your help and encouragement with our fundraising mission! All proceeds will benefit Warm Hearth 3rd Village adult mental health facility in Armenia.
As a special added incentive, five winners will be chosen to win Yeti Prize Packages! Each week, we'll randomly choose a winner from all the event registrants and donors, so the sooner you lend your support, the more chances you have of winning!
It's so easy to make a difference!
To register for the Step Up SOAR Philly Virtual 5k, please click the Register/Donate button above.
To make an online donation, please click the Register/Donate button above.
To make a donation by check, please mail a check to:
Society for Orphaned Armenian Relief
150 North Radnor Chester Road, Suite F20
Radnor, PA 19087
*Note SOAR Philly 5k in the check memo section.
Please share our event campaign with family & friends and on social media!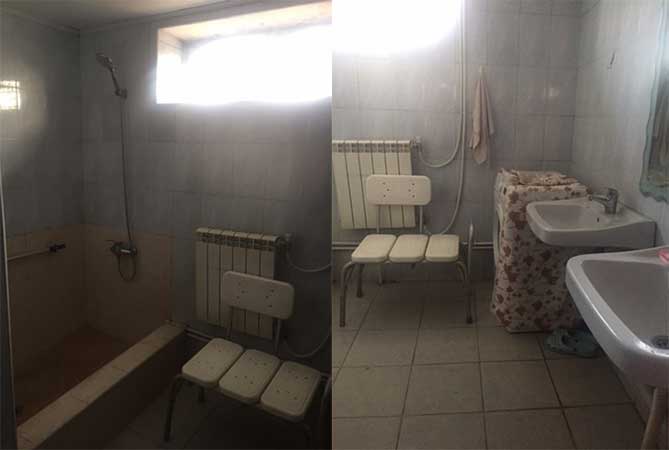 Simply run, walk, or bike 3.1 miles any time in the month of October and any place that works for you – in your neighborhood, on your favorite trail, or even on a treadmill! Make it a family affair and complete the 5k together!
After you complete your 3.1 miles, share your accomplishment on social media with #SOARStepUp5k and then wear your new t-shirt proudly to show others the good that can be done!
All are welcome to join us in raising funds for this wonderful cause! Just 3.1 miles is the distance you need to cover – you can run it in one day, walk it in three days or bike it in a week, it's all up to you! All donations accepted – no movement required!
Also, if you're as passionate about helping others as we are, consider joining our SOAR Philly Chapter and FUNdraising with us! Please contact Philadelphia@SOAR-US.org for more information!