SOAR DALLAS BIRDS' NEST ORPHANAGE VIRTUAL FUNDRAISER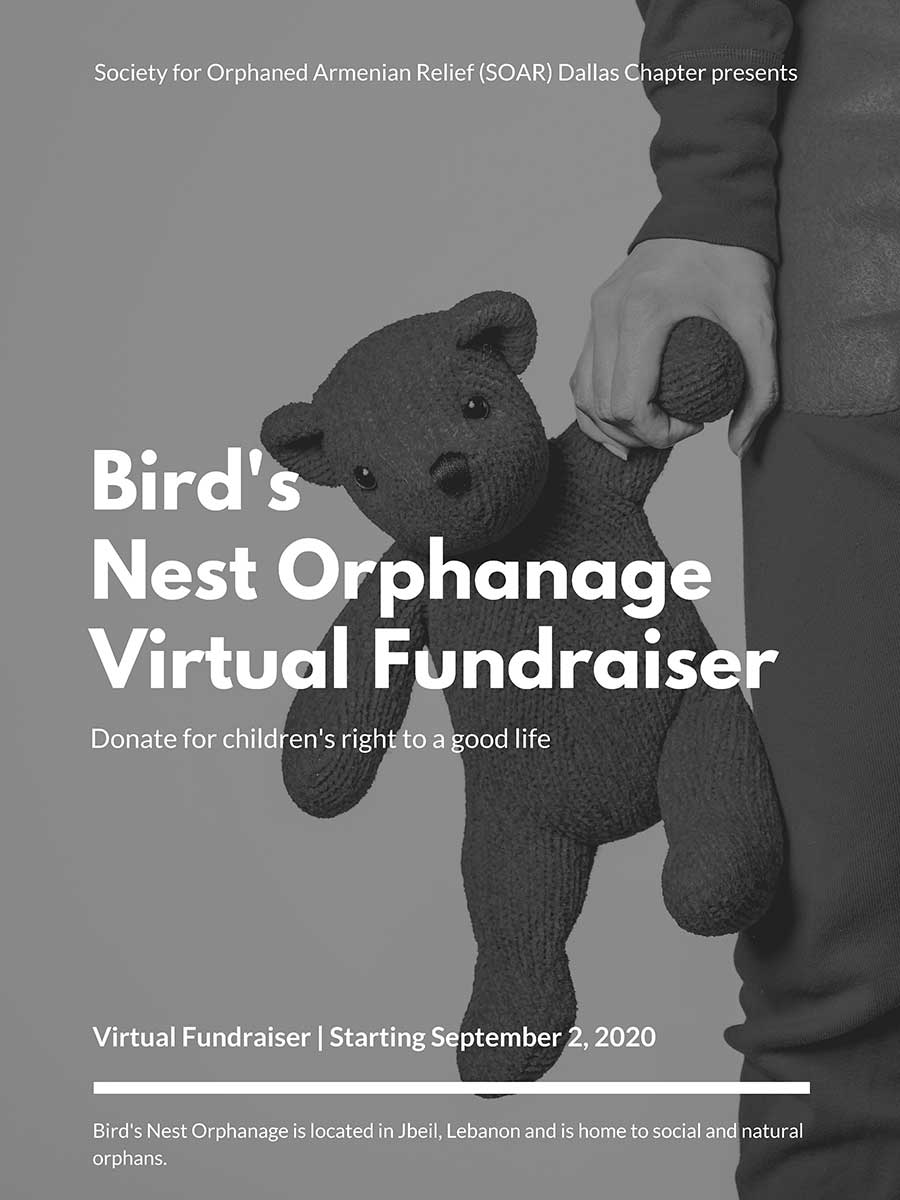 SOAR Dallas Launches Online Fundraiser for Emergency Funding for Birds' Nest Orphanage in Lebanon
The recent explosion in Beirut has caused extraordinary pain and suffering to Lebanon, a country already strained economically by the COVID-19 pandemic with their currency plummeting and cost of goods soaring. Due to the devastating impact of the pandemic and explosion, the ability of Armenian orphanages to function in their collapsed economy has been compromised.


For the next two weeks, the Dallas Chapter of the Society for Orphaned Armenian Relief will be fundraising to support emergency funding for Birds' Nest Orphanage in Jbeil, Lebanon. Birds' Nest Orphanage has been home to thousands of Armenian children in the Middle East region for more than 100 years. Today, Birds' Nest houses Armenian children between the ages of 6 months and 17 years old.
Please help our Chapter raise emergency funding to address crucial needs for Birds' Nest. Our fundraising goal is $1,000 and with your generosity we will meet, and hopefully exceed, our goal.
**100% of Proceeds to Benefit Emergency Funding for Bird's Nest Orphanage in Lebanon**
Please share this message on social media.
You can donate online below, donate via Venmo (DALLAS-SOAR) or by check (note SOAR Dallas in the memo section, mail to: Society for Orphaned Armenian Relief (SOAR), 150 N. Radnor Chester Road, Suite F200, Radnor, PA 19087).
Direct inquiries you may have to dallas@soar-us.org and thank you for your support.