SOAR BRUSSELS CHARITY CONCERT "ART DUO"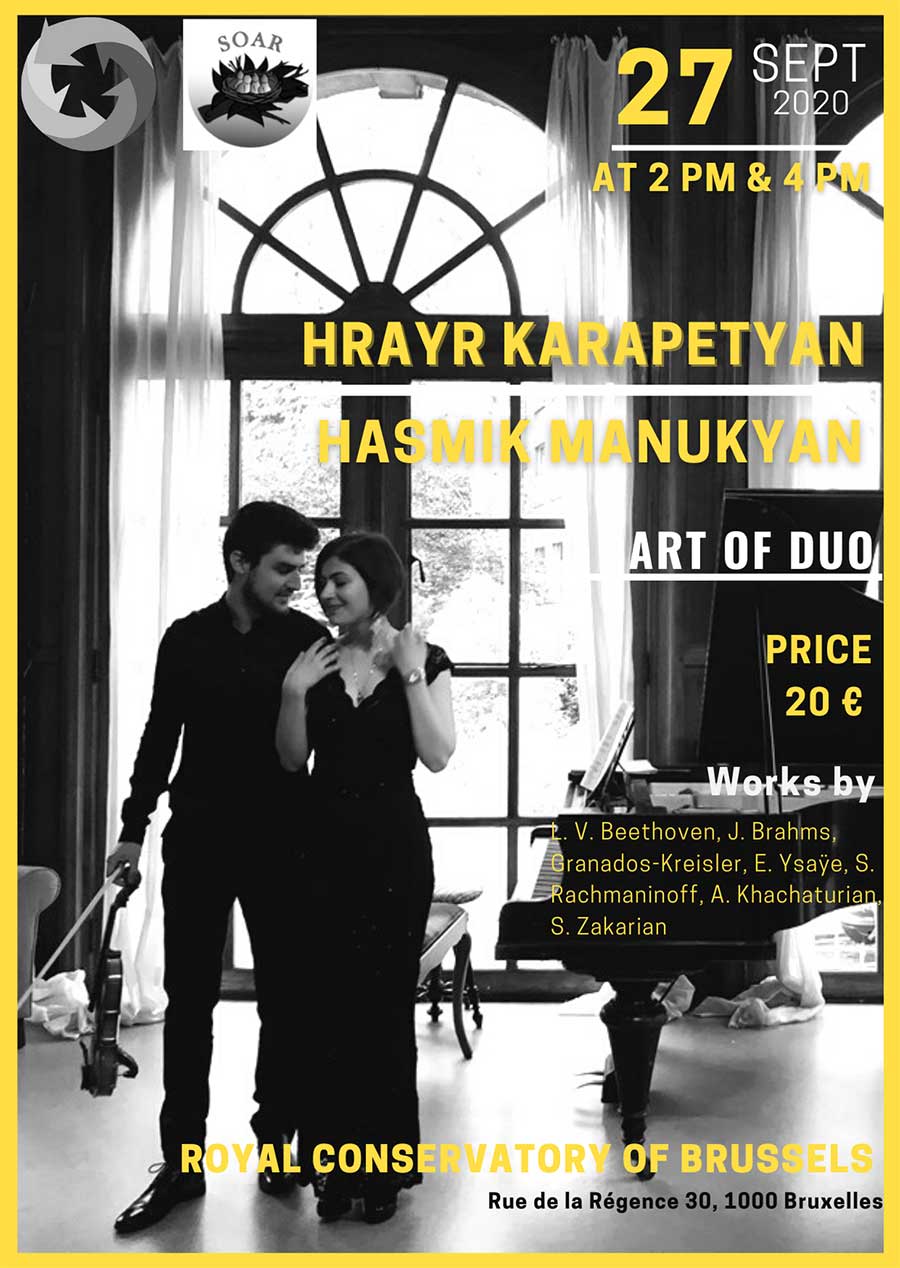 SOAR Brussels Charity Concert September 27th featuring Grand Prix winning violinist Hrayr Karapetyan
and prize winning pianist Hasmik Manukyan!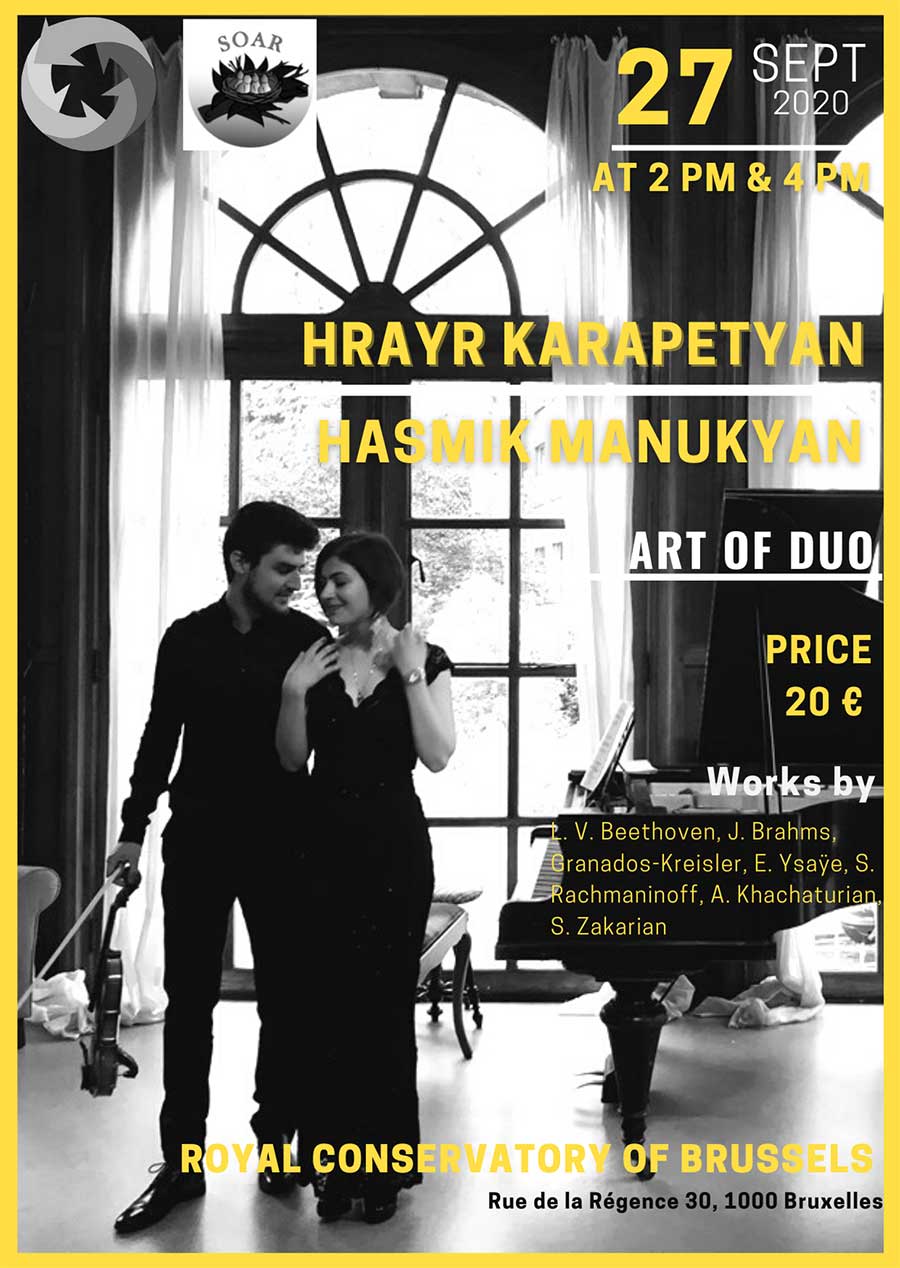 SOAR Brussels together with Ingénieurs Sans Frontières Belgique (fr.) invite you to a charity concert on September 27th to raise funds for orphans in Armenia and Lebanon.
Due to current sanitary measures at the conservatory, the audience size is limited, so there will be two performances at 2:00PM and 4:00PM. Reserve in advance!
Location: Royal Conservatory of Brussels, Rue de la Régence 30, 1000 Bruxelles
Tickets: 20 €, to be payed to IBAN: BE41 3600 1147 5510 with the communication: SOAR Concert, the number of tickets, and the time of arrival (2PM or 4PM).
Tickets will also be available for purchase at the door. Direct inquiries to lghukasyan@isfbelgique.org.