Live Virtual Comedy Show With Kev Orkian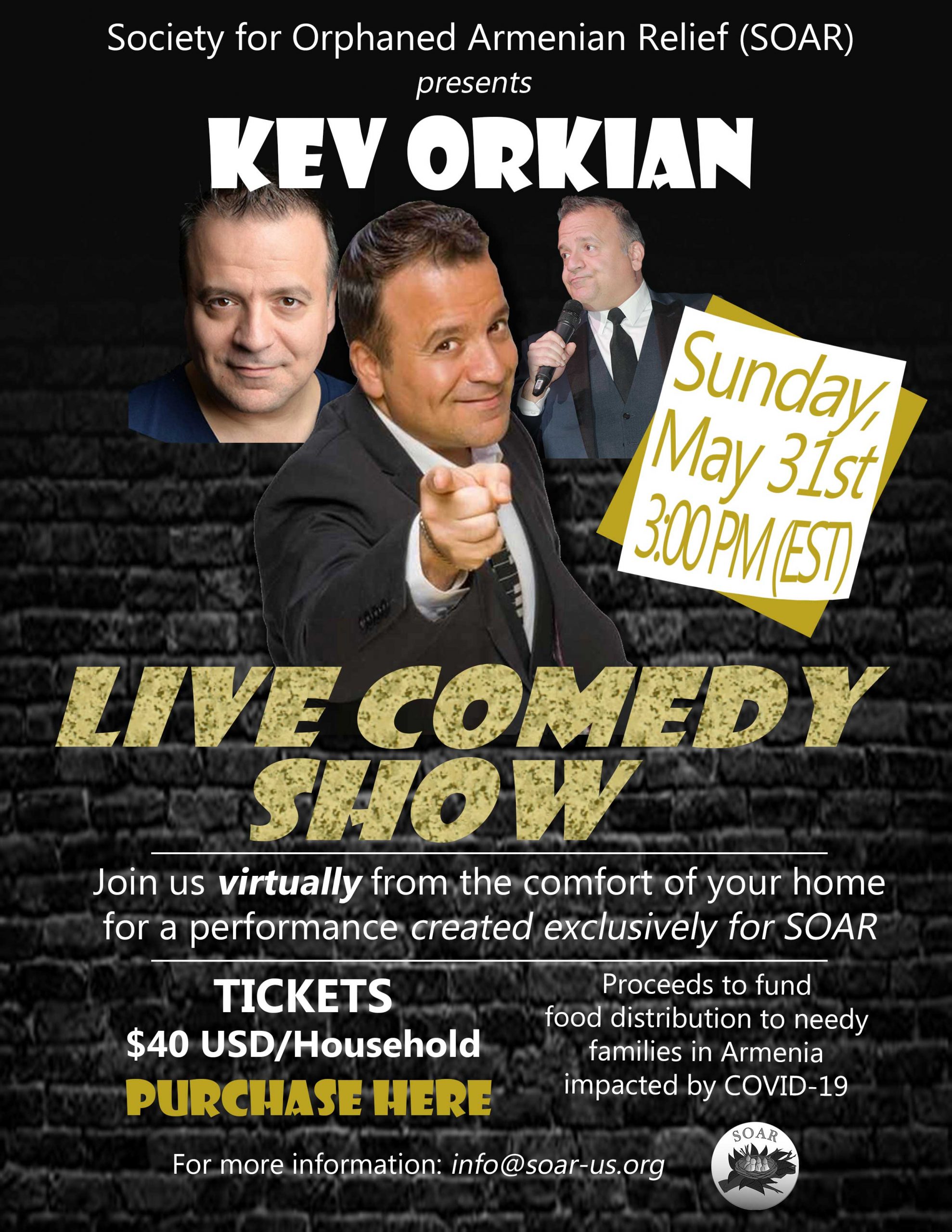 Cutoff to buy tickets is 9:00AM EST May 31st

– click the flyer below to buy your ticket!
Learn more about Kev

HERE

.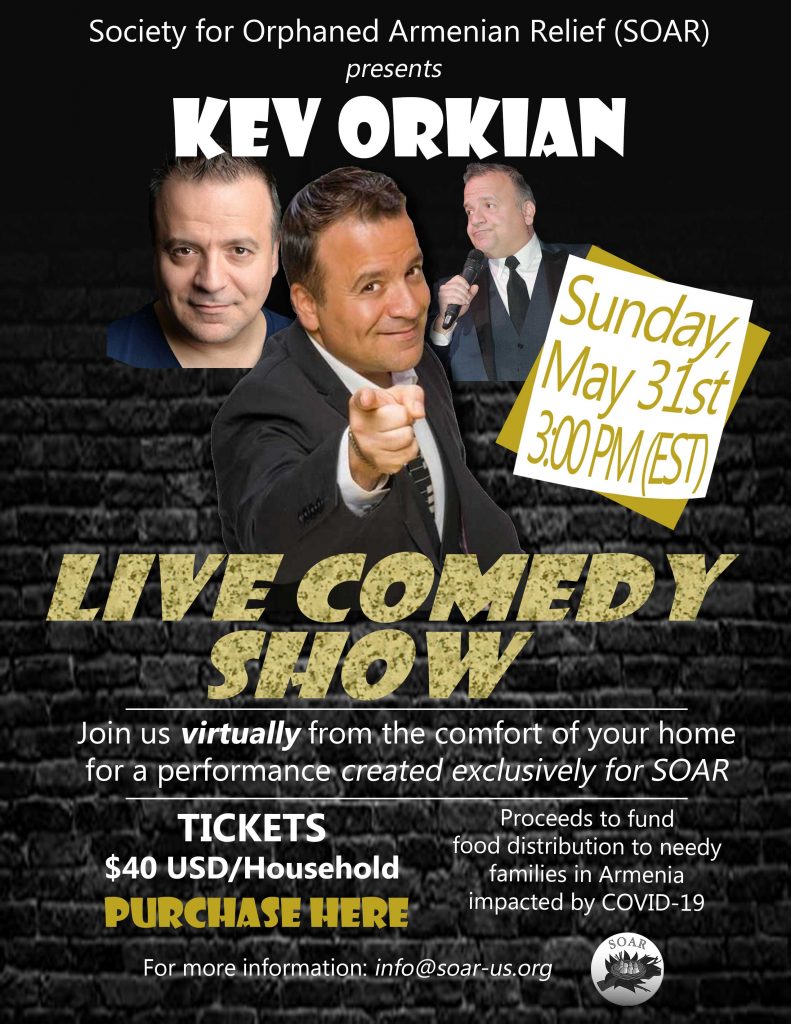 Since the COVID-19 lockdown in Armenia, social orphans and vulnerable children are no longer able to receive care and services from Our Lady of Armenia (OLA) facilities in Gyumri and Tashir.
In fact, social orphans were ordered by the government to return to their food-insecure families who live in extreme poverty
No longer receiving institutional care, OLA has instead been delivering food on a weekly basis to the children
and

their families.
While previously OLA was responsible for feeding only the children, they are now providing enough food for all members of the families.
Your ticket purchase will help support the weekly food deliveries to fifty-five families in need comprising 275 adults and children.
Thank you for your support!