SOAR - Colorado Chapter
P.O Box 350032
Westminster, CO 80035-0032
Colorado joined the SOAR family in October 2012. The Colorado Chapter represents a coalescence of SOAR and Friends of Warm Hearth, a non-profit organization that has been providing aid to orphaned Armenian adults in a residential setting (Warm Hearth) since 2006. SOAR-Colorado's efforts will focus exclusively on assistance to the residents of Warm Hearth.
Tatevik Hovsepyan
President
Tatevik Hovsepyan is a young professional from Yerevan. She has moved to Boston at the age of seventeen and since then has been working towards her American Dream. She has received her Bachelor's Degree in International Relations and Pre-law from Suffolk University in Boston. In 2017, Tatevik moved to Denver and had a startup in a coffee business. After successfully running her small business she decided to sell it and pursue her dream in Foreign Affairs. Currently, Tatevik is in the process of entering U.S. Foreign Service career abroad. She is fluent in Armenian and Russian languages. Her passion is traveling and volunteering. She has performed an outstanding involvement as a volunteer. Tatev's first international experience was in Cambodia with Habitat for Humanity. She was also a volunteer at the United Nations Organization of Greater Boston area. She had done mentorships for Model UN students and demonstrated leadership. Tatevik's current goal is to develop the SOAR Denver Chapter. As the newly elected president, she wants to contribute her full energy to make a difference and positively impact lives of many people.
Patille Nargozian
Vice President
Patille Nargozian was born and raised in Massachusetts and moved to Colorado in 2014. She recently received her master's degree in Occupational Therapy at Colorado State University and received her bachelor's degree in International Development and Social Change and master's degree in Community Development and Planning from Clark University in Worcester, Massachusetts. She recently worked in the Assistive Technology Resource Center at Colorado State University assisting students with disabilities in accessing post-secondary education using both mainstream and specialized technologies. Patille is passionate about social and occupational justice issues and believes all people deserve to live productive and dignified lives. She is looking forward to supporting people in participating meaningfully in their lives despite barriers, injuries, and/or disabilities.
Hamlet Ghukasyan
Treasurer
Hamlet Ghukasyan was born in Yerevan. He immigrated to the United States with his father when he was fourteen years old. Hamlet's journey started in Scarborough Maine, where he attended high school and was the only Armenian student. The lack of diversity in Scarborough High School created sudden interest in Armenian history, and everyone was taught about the Armenian Genocide. By the end of Hamlet's high school years, students knew where Armenian was located and everyone was aware of the Armenian Genocide. Hamlet was an outstanding wrestler and graduated high school with honors, however, his entrepreneur character made him bypass the college route. Hamlet started his first business at the age of sixteen. Soon after that, he started moving around in states chasing new challenges and launching new ideas. Hamlet ended up moving to Colorado in 2012 with plans to expand his Travel Agency. During seven years in Colorado Hamlet had opened, sold, and launched over a dozen businesses.
Taleen Askejian
Secretary
Taleen Askejian was born and raised in Los Angeles, CA. Originally from the town of Glendale, Taleen was raised by her first-generation immigrant parents, grandparents, aunts, uncles, and cousins, all of whom instilled into her the core beliefs and values of having Armenian heritage. She obtained her B.A. in Sociology with a Spanish minor from UC Santa Barbara. After understanding her passion for people and macro-practice, Taleen earned her Master's degree in Social Work from the University of Southern California, with a focus on Community Organizing, Planning, & Administration. Taleen currently works at a technology start-up as Chief of Staff. She is a proud Armenian-American and her favorite hobby is traveling. She moved to Colorado in 2018 and loves experiencing all four seasons!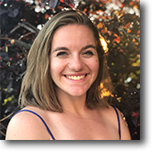 Lily Feldman
Lily Elizabeth is a student at the University of New Mexico in the Biochemistry/Molecular Biology program. She studied International Affairs at the George Washington University in Washington, D.C. for two years following a year long Mandarin language immersion program in Shanghai, China. She has participated in leadership, facilitation and mediation training in the United States, Armenia, Turkey, and Georgia through U.S. State Department-funded programs.
In addition to her position with SOAR, Lily Elizabeth works in a biomedical research facility in Albuquerque, New Mexico and volunteers for the National Sexual Assault Hotline through RAINN (Rape, Abuse & Incest National Network). In her free time, she loves to explore the beautiful scenery of the southwest by hiking, rock climbing, camping, and skiing. She is passionate about supporting vulnerable communities and grateful for the opportunity to work with SOAR.
Lily Elizabeth speaks English and Mandarin Chinese, and is currently learning Spanish.
Mara Gevorgian
Mara Gevorgian was born in Yerevan, Armenia, and moved to USA in 1998. Mara earned her MBA from American University of Armenia and a Master of Science in Finance from University of Colorado, Denver. Currently, she is working at Standard and Poor's as a Financial Analyst. Mara has visited Armenia multiple times while living in US, and she is honored for the opportunity to help less fortunate people of her Homeland. Mara currently resides in Denver with her husband Vahan and two children, Ana and Aram.
Marine Karyan
Pic and Bio coming soon
Lindsay Konzak
Lindsay Konzak is a writer and editor living in Longmont, Colorado, with her husband, daughter Kennedy and dog. Lindsay was a U.S. Peace Corps volunteer in Sevan, Armenia, from 2001-2004, where she taught conversational English and worked with local organizers on camps for youth. Lindsay has a Bachelor's of Journalism from the University of Nebraska-Lincoln and a Master's of Business Administration from the University of Colorado's Leeds School of Business in Boulder.
Maria Stepanyan
Maria started the Colorado chapter of SOAR and served as the board president from 2012-2016. She was born and raised in Kapan, Armenia. In 1996, her family moved to Moscow, Russia, where she continued high school and graduated from Financial College. In Moscow, Maria worked for an Art Rehabilitation Studio for orphans and children with special needs, and currently works as the Executive Director for the Center for People with Disabilities in Boulder, Colorado. Maria lives in Longmont, CO with her husband and son.